This laptop buying guide will help you in deciding the laptop you want to buy. The guide contains all the details and features you have to look into a laptop before making your purchase.
This guide is made especially for people who are buying a laptop for the first time or people who have little to no knowledge of the internals of a laptop.
This buying guide contains everything that a laptop user should know about before buying the laptop. It contains everything, from a processor, to the graphics card used in a laptop. This is basically a guide for people who are looking for a new laptop. We would highly recommend you read this before making your purchase.
Also See: Memory Cards
Note:- If you are looking for best laptops in India under 60000? Read this article
Levels of usage
Every person has a different level of usage and should be buying the laptop accordingly. If you are a gamer, you will need a more enhanced and higher quality laptop than a person buying it for entertainment. There are several usage levels.
Low usage
Low usage refers to the users buying a laptop for basic uses. You are a low usage user if you use your laptop for typing, online surfing, and social media. This level of usage also includes the basic applications you need in order to use your laptop in your office.
Moderate usage
This type of usage contains the activities done by students. These laptops are used for research purposes and for high-level typing. These laptops can also be used for basic video and photo editing. This usage level is most common as it contains all the basic requirements of a laptop. This level of laptops also contains a low-level graphics card of basic gamers.
High usage
High usage laptops contain everything that a company can offer. These laptops have high graphics cards and a great processor. This level of usage is achieved by video editors and moviemakers. These laptops can easily support a high-level software and still run smoothly. This level of laptops is also used by gamers who are more serious about their line. Gamers prefer this level of laptops because they want a smooth running laptop.
Processors
There are only two brands in this world that make processors. One is Intel and the other is AMD. The processor is basically the brain if the computer. It orders the computer what to do when the user gives a certain command. The processor ensures the fast working of a computer.
Intel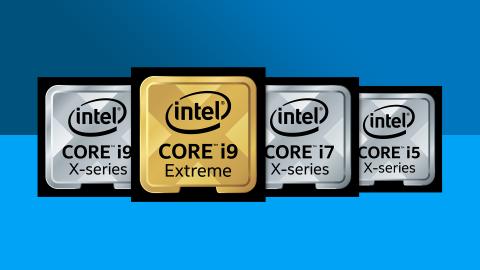 There are many i3 core processors provided by intel. All are different in their own way but al these processors are designed with cheap price points, while still retaining the power of the Intel Core line. As such they are often found in laptops and low-end desktop computers.
The list of Intel Core i5 brand microprocessors. Introduced in 2009, the Core i5 line of microprocessors is intended to be used by mainstream users. This is more useful if you want to perform basic activities on your laptop or computer without any lags.
The Intel Core i7 brand microprocessors. Introduced in 2008, the Core i7 line of microprocessors is intended to be used by high-end users. This level of processor is a must if you are a gamer or a high-level video editor or animator. This chip is considered the best because it is cheaper than i9 but still provides a great performance.
Also Read:- 10 Best Gaming Laptops to Buy in India
The following is a list of Intel Core i9 brand microprocessors, for LGA 2066 chips also known as Intel Core X-series processors. They were introduced in May 2017. With their high number of cores, high power draw, high thermal output, and high performance, they are intended to be used by enthusiasts. These i9 processors are made for people who take gaming seriously. The level of performance this provides is incredible.
AMD
Ryzen is a processor that comes in all the categories. It comes from basic use to the most complex activities done on a computer. People mostly prefer it for high-level serious video editing and CGI. This processor is also useful for gamers.
Alton is the processor developed by AMD in order to attract people who want a system ok only for gaming or video editing. The processor provides one-sided performance and is considered better than the i7 processor provided by Intel. Alton does have several categories but it is best known for smooth, hiccup-free, performance during a gaming session.
Also Read:- 5 Best Laptops under 40000 in India
AMD FX is a series of high-end AMD microprocessors for personal computers debuted in 2011, claimed as AMD's first native 8-core desktop processor. The line was introduced with the Bulldozer microarchitecture at launch (CPU codename the Zambezi) and was then succeeded by its derivative Piledriver in 2012. The line aimed at competing with the Intel Core line of desktop processors, and in particular the Sandy Bridge and Ivy Bridge architectures.
Core
A core, or CPU core, is the "brain" of a CPU. It receives instructions and performs calculations, or operations, to satisfy those instructions. A CPU can have multiple cores. A processor with two cores is called a dual-core processor; with four cores, a quad-core; six cores, Hexa-core; eight cores, octa-core. As of 2019, the majority of consumer CPUs feature between two and twelve cores. Workstation and server CPUs may feature as many as 48. The majority of computers have quad-core and dual-core processors. These are enough for daily users. Hexa and octa cores are used in gaming laptops.
Clock speed
Clock speed basically refers to the action time taken by your processor to perform a task. The faster the clock speed, the more powerful and fast running your laptop is. But you also have to keep in mind that clock speed drains your battery life. If you have a laptop with high clock speed you have to keep in mind the battery they are providing. Clock speed drains your battery and hence the laptop with high clock speed should have a strong battery.
RAM
RAM or Random Access Memory is basically the internal storage of the laptops. RAM is mostly named as disk c in your computer system. This contains all the information about your applications and software that you have in your system. These applications help make the usage of your computer easier. It is generally believed that the higher the RAM, the better the system.
This is true but you do not need a 16GB RAM in order to run your basic applications. 8GB RAM is considered the most user friendly. If you are a gamer or you do high-level editing, you might need a 16GB RAM or higher based on your budget and your usage. You can also upgrade your RAM memory after purchasing the laptop. There are two types of RAM, DDR3 RAM, and DDR4 RAM. DDR3 RAM is old and will soon go out of sales and you will not be able to repair it without spare parts. The RAM to buy for a moderate user is DDR4 8GB RAM.
Laptop screen
Screen size
People who say size doesn't matter, are wrong. A laptop's screen size does matter. The size of your laptop really depends on the usage of your laptop. If you are a normal user using your laptop for basic tasks like typing or watching movies and occasional gaming, your laptop screen can be between 15 to 17 inches. 15 inches is considered to be the best and most suitable screen size for moderate to a light user. The laptop screen size varies from 11 inches to 17 inches. Gamers prefer 17 inches laptop screens because of their usage.
Screen resolution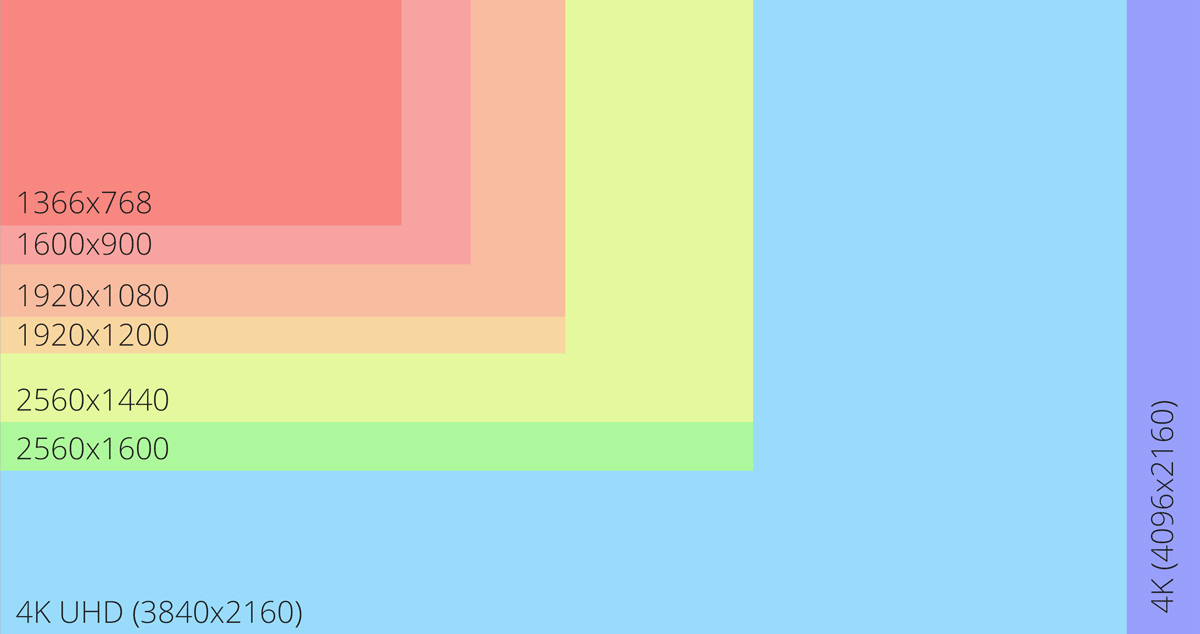 Screen resolution varies from Simple definition, High definition, and 4K resolution. The best screen for every user is 1080p which comes under High definition. Gamers usually prefer a 4K screen because it provides a great resolution and a better gaming experience. Many companies have come up with their own patent technology for display in order to make their product superior.
Graphics cards
Graphics cards are the most important aspect of any gaming laptop. You cannot have a gaming laptop without graphics cards. Graphics card basically gives you the different visuals you see on your screen. Video editors and students or professionals who use high-level editing software also opt for a high-resolution graphics card. Graphics card is mostly like RAM, the higher the GB, the better the experience. Graphics cards come preinstalled and can be installed later on a laptop or computer. It is a type of hardware. These are two types of graphics card available in the market:
Integrated graphics card
Integrated graphics cards are a part of the CPU and help the user to do light work such as watching a video or a movie. This type of graphics card is not useful for a gamer. This type of graphics card is made by Intel and it comes inside the processor to do basic work. integrated graphics are just fine. It can work for casual gaming. It's more than good enough for most Adobe programs. And as long as you've got a fairly modern processor, it will be able to handle 4K video.
Dedicated graphics card
A dedicated graphics card is used in gaming and high-level video editors. The dedicated graphics card gives the user an experience which only high-level professional gamers get. These graphics cards are just like RAM and can vary from 2 GB to 16 GB or higher. 8GB is considered the best if you are a high-level gamer but not a professional.
Internal storage
One of the most important parts of any computer or laptop is internal storage. You cannot do anything without your internal storage. You cannot even put up wallpaper without it. Internal storage contains everything that you save or make in your laptop. It contains everything from gaming progress to your word files to all the movies and TV shows you have on your laptop. There are basically 4 types of internal storage and let's learn what they mean.
Note:- If you are looking for best mic for youtube under 1000 rs
HDD
A hard disk drive is the most basic of all types of internal storage. They can vary from 256GB to more than 1TB. HDD is actually a drive that stores everything from your laptop. 256 to 512GB HDDs are enough for a basic user but if you are a gaming enthusiast or a person who watches a lot of movies, you should definitely go for 1TB or higher.
SSD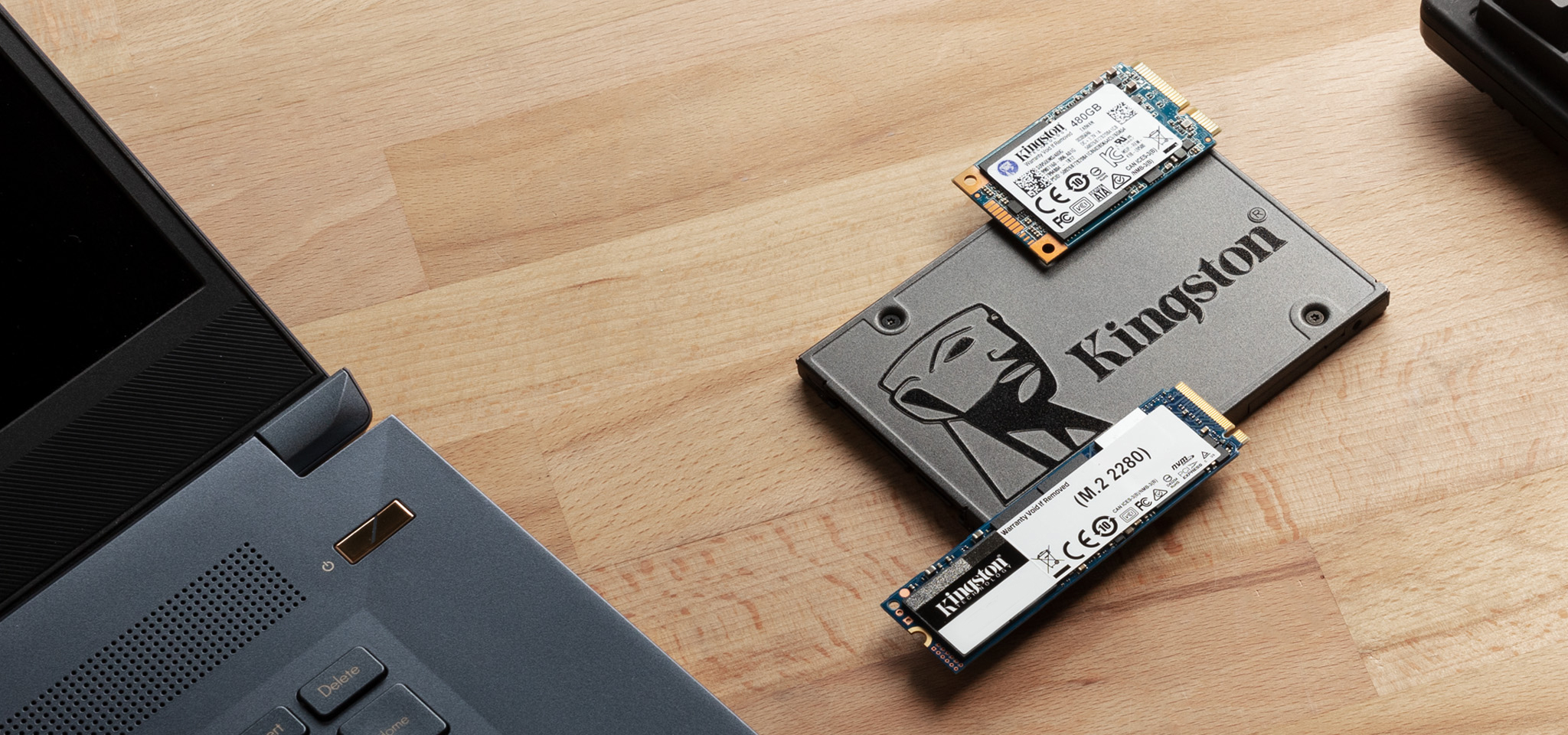 Solid State Drives are the faster version of HDD. SSD internal storage is very fast in comparison to HDD. Even though you cannot have an SSD with enough storage, it is very useful if you want to have faster gaming and storage on your laptop. Some high-end gaming laptops come with both HDD and SDD. SDD is the costliest of all disks.
SSHD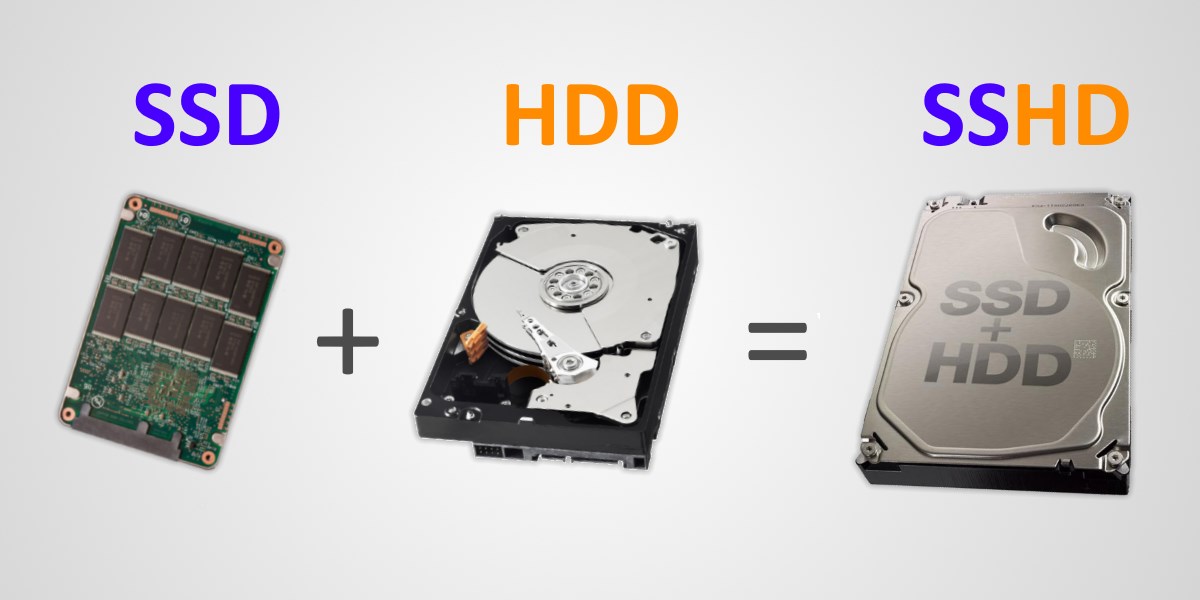 Solid State Hybrid Drive is exactly as it sounds. It carries the ability of both SDD and HDD. Even though it is not as good as either of them, but if you want to have a better experience in a low budget, SSHD is very good. SSHD is low in storage and it does not perform as good as SDD.
eMMC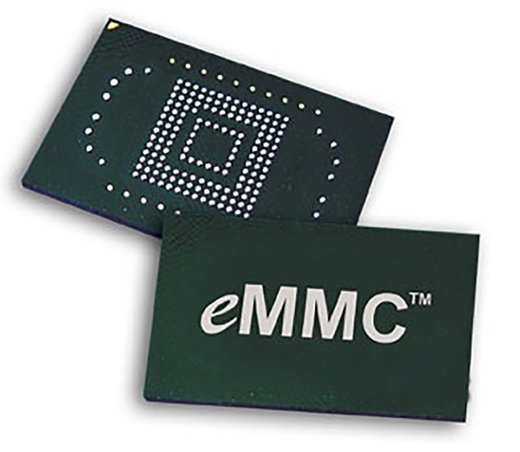 Embedded Multi-Media Card is flash storage which is usually found in tablets and iPads. eMMC can also be found in light laptops and Chromebooks. It is small in size and does not occupy much space but also does not provide high-level storage.
Operating system
The operating system is basically what helps a user and the computer connection. Your laptop is useless without an operating system. Without an operating system, a laptop is nothing more than a showpiece. Nowadays, operating systems are made in order to help the user get a better and easier experience with the laptop. There are a few types of operating system like:
Also Read:- Best Mic for Gaming
Microsoft Windows
Microsoft Windows is the most famous operating system in this world. Every one in 2 laptops have a Microsoft Windows operating system. The reason behind this is the user-friendliness Microsoft provides. The operating system is not only very easy to operate, but it also allows you to have a better understanding of the working of the laptop. This operating system is mostly used by basic users but it is used on every level. From high level gamers to people who have a laptop to watch movies
Linux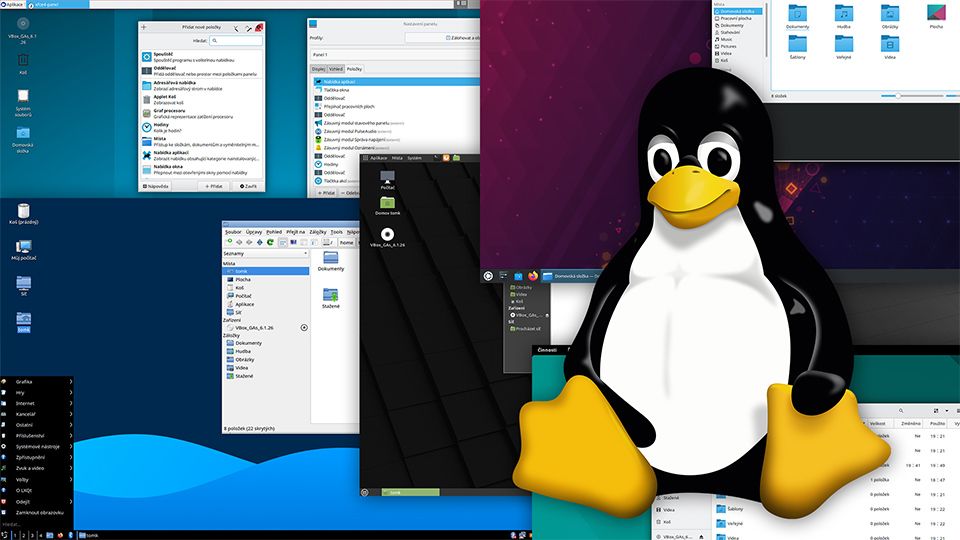 Linux is not an operating system that is found on our usual laptops or computers. This is mostly preferred by computer geeks because Linux provides the user to do more editing in the software and the performance of the laptop. Linux allows it's a user to have more freedom than any other operating system.
Mac Operating system
Mac operating system is only found in Apple laptops and computers. The operating system provides better and more smooth work than Microsoft Windows. The operating system Mac is also more secure in comparison to Windows. Mac Operating system also gives Apple laptops a better and long-lasting battery life.
DOS
DOS operating system is pre-installed in some of the cheaper laptops. You cannot run anything on such an operating system and you would either have to purchase Microsoft Windows or download Linux for free if you want to save money. DOS only helps the user to download a new Operating system for the laptop or computer.
Also Read:- Best Laptops in under 60000
Conclusion
The laptop buying guide was made for our users. The guide is a generalized index for every important aspect of a laptop. There are many other aspects but they are not very important. This buyer's guide was made after elaborate research.
We hope this buyer's guide helps you with your decision and helps us achieve our goal of making laptop buying easier for you. If you need any help or you want us to help you, we will be glad to. Please comment below if you have any reviews.